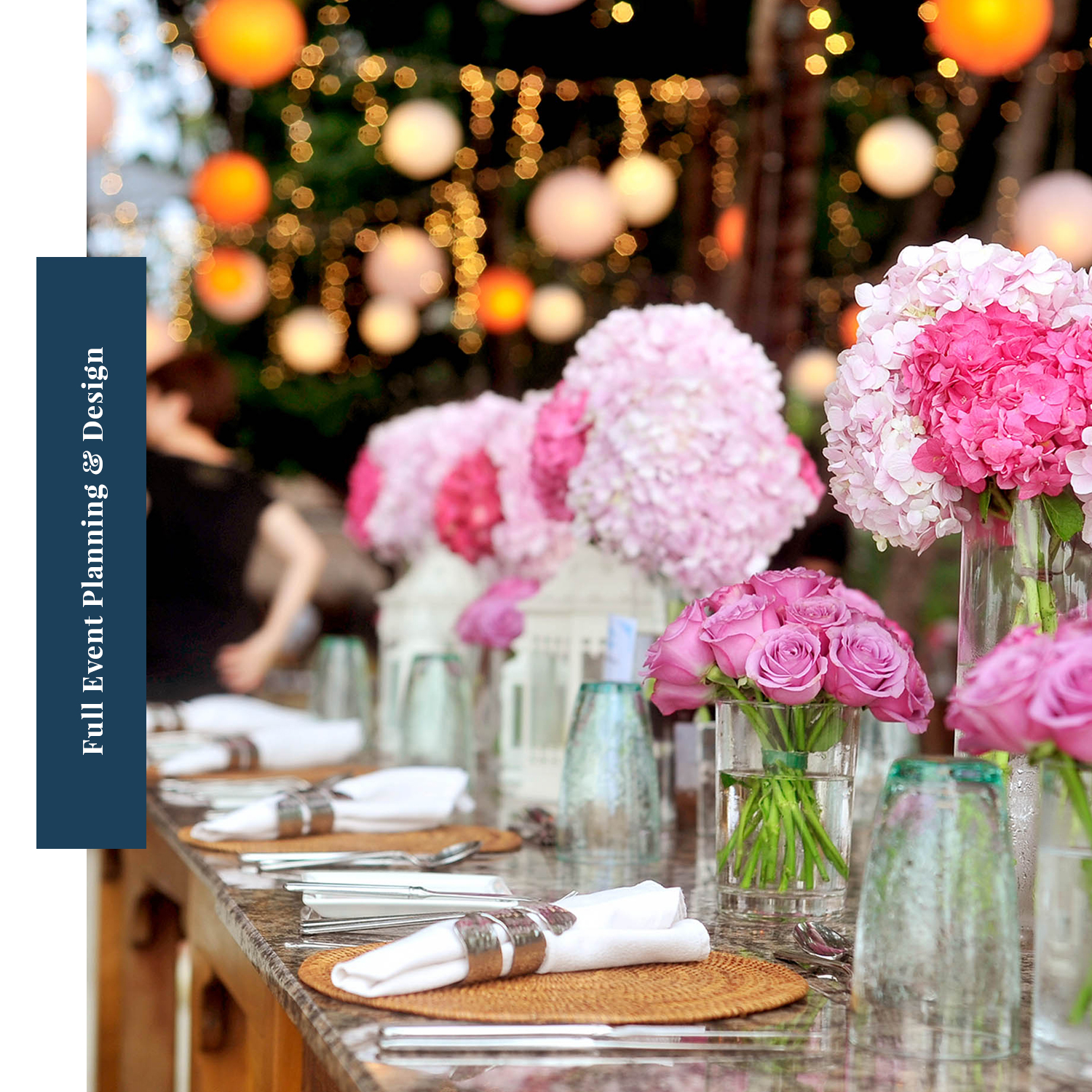 Full Event Planning & Design
It's exactly what it sounds like!
This package is for you if you are a busy bride who wants the freedom to enjoy the planning process without worrying about all of the details. We'll be with you every step of the way. This package includes: communication during business hours (face-to-face, phone, email, Skype, etc), design consultation, budget management, vendor negotiation, booking & management, contract review, timeline creation, among all of the other important details!
It's the big day!
You've done all of the leg work, and it's time for you to sit back and relax. You shouldn't have to worry about making sure things go smoothly when you should be enjoying yourself! We will take the reins one month before your wedding and wrangle all of the vendors, create a timeline, and ensure that your special day goes off without a hitch.
Are you a busy Maid of Honor looking for a little bit of help?
We'll coordinate the bridal shower and bachelorette party. Shhh.... It'll be our little secret!
Are you planning a destination wedding? We can help!
Do you prefer to take a hands-on approach, but you still need help? We can schedule one-hour sessions to offer insights, suggestions, and design ideas. Face-to-face, over the phone, or video chat, we're here for you.
Partner With Us for Your Next Corporate Event
We believe every company has a story to tell, and your next business event is the best opportunity to show your colleagues what you're about. Let us take away the stress of planning, and you'll have a professional, polished event that everyone will be talking about around the water cooler.